Oh we do love a good wedding here at Salters which is just as well given it's such a large part of our business. We are lucky to work with some fabulous local businesses who pull out all the stops to make sure that the big day goes without a hitch. We thought we'd share some of our favourite local wedding services with you to assist in planning your Rugby wedding and making sure that it's everything you want it to be.
The Venue
The venue is so important. You may already have one in mind. It's probably the first thing you will book as they tend to get booked up so far in advance. If you have a place that you are set on, be sure to plan well to get the day you want. Don't discount somewhere just because you have a specific place in mind. It doesn't hurt to visit and have a look around. We have seen some fabulous weddings at the following venues:
Bourton Hall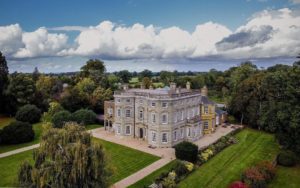 A striking 18th Century Italian Renaissance-style Country Mansion, Bourton Hall, Warwickshire is set in 15 acres of the most beautiful gardens and woodland. With an Italianate Former-Catholic Chapel, it is exclusively used for wedding and makes the ideal place to hold your special day.
Skylark Weddings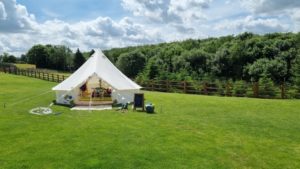 With exclusive use of the venue for your special day, Skylark Farm has a purpose built barn as well as as a stunning ceremony room so that you can choose to get married either inside or out. The location is perfectly situated in the countryside between Northamptonshire and Warwickshire with beautiful views.
Warwick House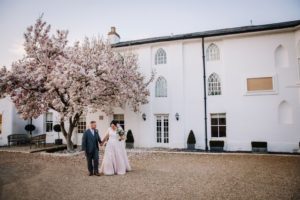 With exclusive use for your special day, Warwick house makes a superb wedding venue. Located in the historic market town of Southam, its a beautiful location for the perfect wedding.
The Dress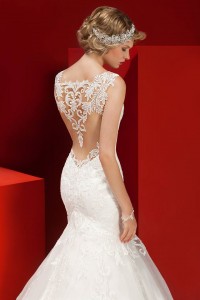 Of course the dress is utterly important, and kind of central to the big day and you want to ensure that you get personal service and extensive choice. We highly recommend Florence Bridal for gowns made to order or off the peg as well as accessories, bridesmaid dresses and more.
The Suits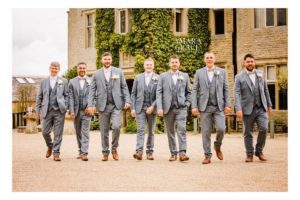 Uh – hello. Over here. We're right here. You don't need to go anywhere else for your wedding suits. Penny and the team will be delighted to help. When it comes to wedding suits and accessories, we are confident that you won't find better.
Photographer
View this post on Instagram
Getting a photographer that can capture your special moments is critical. After all, they are going to produce the long lasting momentum's to remind you of your special day. Always check out their social media too and see what little extras they do. Ani Evans, for example, produces some cracking reels of the day like this one for the wedding of Jenna and James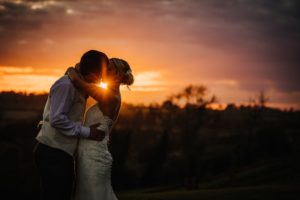 We also love the work of Amara Grace Photography. You can see more examples of her work over on her Instagram feed
Wedding Flowers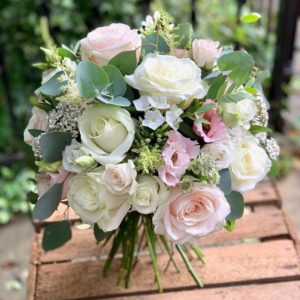 Stemsations never fail to impress us with their stunning bouquets and wedding flowers. When planning your rugby wedding, be sure to check out their fabulous creations either on social media or their website.
Wedding Cake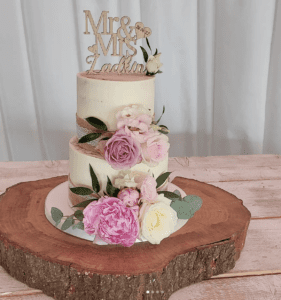 Cakes Fabulous Cakes – the name says it all as their wedding cakes are truly fabulous. You can discover more over on their website or by following them on Instagram.
Cars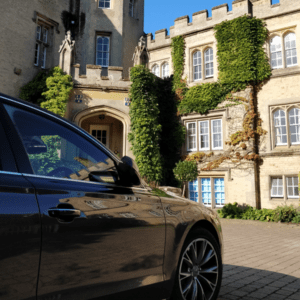 When it comes to cars, we can highly recommend Executive Cars Rugby. You can make your day one to remember with a beautifully dressed Audi A8l with personal package requirements.
Wedding Planner
It can all seem a little daunting, especially when you have to fit around work and other commitments. What if you forget something, what about additional inspiration? A wedding planner will take care of everything, starting with getting to know you and what you, as a couple, want.
Now, we would run out of space if we listed every single wedding service provider in or around Warwickshire however, we hope that by recommending our favourites and giving you some insight into the various services available, you find this useful when planning your Rugby wedding. Of course, we hope that we are your first port of call for those wedding suits :-).